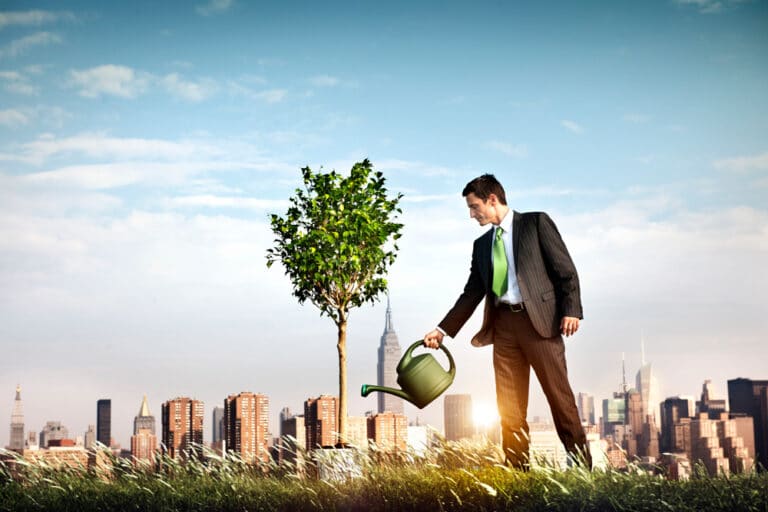 Global investment manager Insight Investment has released its annual report on responsible investment saying that while the importance of ESG factors for fixed income investments is widely acknowledged, more progress is needed.
CEO Abdallah Nauphal said: "Fixed income has a dominant role in financial markets and investors' portfolios globally, with annual debt issuance at around 40 times that of equity markets.
"Responsible investment has traditionally focused on how shareholders influence management decisions.
"However, the centrality of default risk for debt valuations clearly indicates an urgent need for a much sharper focus on ESG risks as they apply to fixed income – taking into account the opportunities and complexity of the asset class.
"We believe this is crucial to maximise the certainty of outcome for investors."
Also read: Investors Beware: Major Investment Firms Warn Of Bond Scams
The report details Insight's efforts to analyse and engage with issuers over ESG risks. This work is underpinned by Insight's Prime ESG ratings, which highlight key risks facing thousands of corporate and sovereign entities, including climate change. Insight increased its activity in 2020, with 90 percent of 1,210 engagements covering ESG issues, up from 82 percent of 1,151 engagements in 2019.
Insight's Prime ratings cover corporate and sovereign ESG and climate risks. For 2021, Insight has updated the Prime climate risk ratings, which now cover 1,700 corporate issuers and analyse both physical and transition risks. In addition, Insight introduced sovereign impact ratings, illustrating how 123 countries align with the UN Sustainable Development Goals.
Insight has played a leading role in launching an initiative with the International Capital Markets Association (ICMA), alongside other major asset managers, to improve ESG disclosures in the $12 trillion securitised finance market. Insight said it believes that embedding ESG analysis across fixed income markets, including more complex asset classes, is vital to maximise investors' certainty of achieving their goals.
Bruce Murphy, director of Insight Investment Australia and New Zealand said, "As world leaders come together to take steps to building a more sustainable future, we acknowledge the progress the investment industry has made to not only integrate ESG factors into portfolios but to put ESG at the core of what we do for our clients.  However, we are at the start of a sustainable revolution and as responsible stewards of society's savings we should all be committed to continuous improvement.
"While equity investors are often seen as more influential, fixed income investors' influence can outstrip that of equity investors primarily due to the range of institutions dependent on debt capital markets for financing."