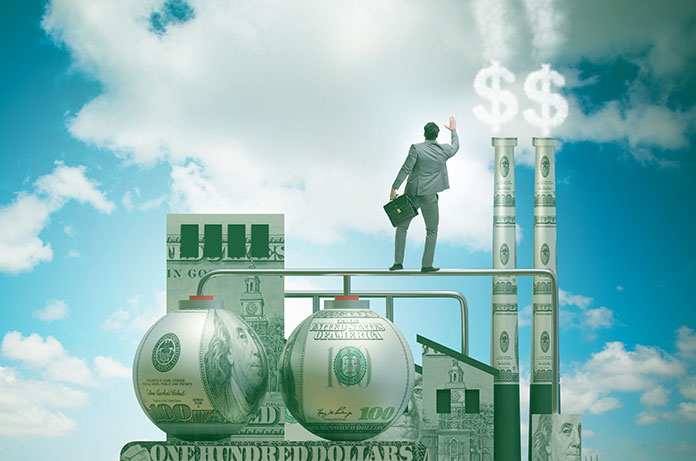 Global investment manager Blackrock has introduced two new fixed income corporate bond ETFs to investors as part of their iShares ETF portfolio.
The two new funds complement the broader iShares fixed income ETF suite of products, offering Australian investors increased flexibility to optimise fixed-income allocations in their portfolios.
Christian Obrist, Head of iShares, Australasia, said, "During periods of heightened market volatility, we have seen Australian investors deepen their usage of fixed income ETFs as key building blocks to construct resilient portfolios, whether it is for income generation, capital preservation, or as diversification from equities.
"We're excited to add iShares Yield Plus ETF and iShares Core Corporate Bond ETF to our existing fixed income ETF suite, particularly in the current backdrop of ultra-low interest rates and reduced equity dividends.
"We believe investors are set to benefit from the broadening of cost-effective, liquid investment choices in our ETF product range as the two funds aim to meet investors' demand for diversified sources of income."
ISHARES CORE CORPORATE BOND ETF (ICOR)
iShares Core Corporate Bond ETF (ASX:ICOR) provides low-cost access to the Australian investment-grade corporate bond market. It seeks a high yield with consistent income and diversified investment exposures.
The fund includes investment in international companies issuing bonds in Australian dollars including Verizon Communications, Fonterra Co-Operative Group and Barclays. The fund also has a small allocation to government-related entities.
The majority of the investments have credit ratings in the single 'A' range or higher.
ISHARES YIELD PLUS ETF (IYLD)
iShares Yield Plus ETF (ASX:IYLD) provides a low-cost alternative to cash seeking an attractive yield, consistent monthly income and diversified investment exposures. It has a custom short maturity benchmark that excludes Australia's major banks to help reduce concentration risk. This will suit investors seeking to diversify away from that sector. This fund also incorporates ESG awareness by screening out companies involved in controversial weapons, fossil fuels, tobacco, civilian firearms and UN compact violators.
The fund aims to provide investors with the performance of an index, before fees and expenses. The index is designed to measure the performance of the Australian corporate bond market (excluding issuers ANZ, CBA, NAB and WBC).
Related reading: BetaShares Launches a New Government Bond ETF