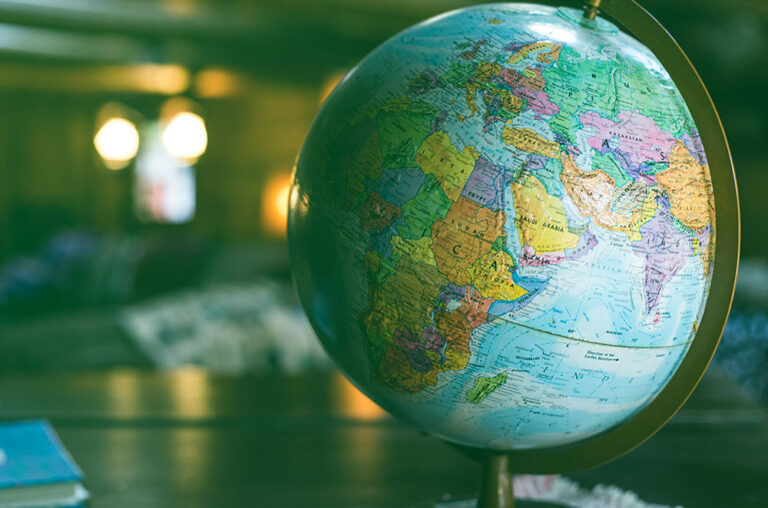 VanEck and Bentham have teamed up to launch a new actively managed ETF which invests in global hybrids, including additional Tier 1 capital securities, contingent convertibles and subordinated bonds.
The fund will invest in deeply subordinated, high risk securities in global banks and aims to deliver an after fee return in excess of the RBA cash rate +3% with monthly distributions.
The new fund, known as the VanEck Bentham Global Capital Securities Active ETF (Managed Fund) (ASX:GCAP) is higher risk than the current domestic market darling, the BetaShares Active Australian Hybrids Fund (ASX:HRBD) with an average credit rating of BB+, running yield of 5.20% (income) and a yield to worst (these securities can have multiple call dates and this measure assumes they redeem at the worst possible time for investors) of 3.50%.
Fees on GCAP are understandably higher, at 0.59% plus 15.5% of the fund performance above the benchmark, while HRBD charges 0.45% and the same performance fee, although based on a different benchmark.
While Australian hybrids are all fairly vanilla, international securities have a wide range of terms and conditions and can vary greatly making them more time consuming to analyse and compare for best relative value.
GCAP's Fund Flyer uses the graph below to help describe the opportunity, although in the notes below, concedes the returns shown do not consider the differing risk profiles.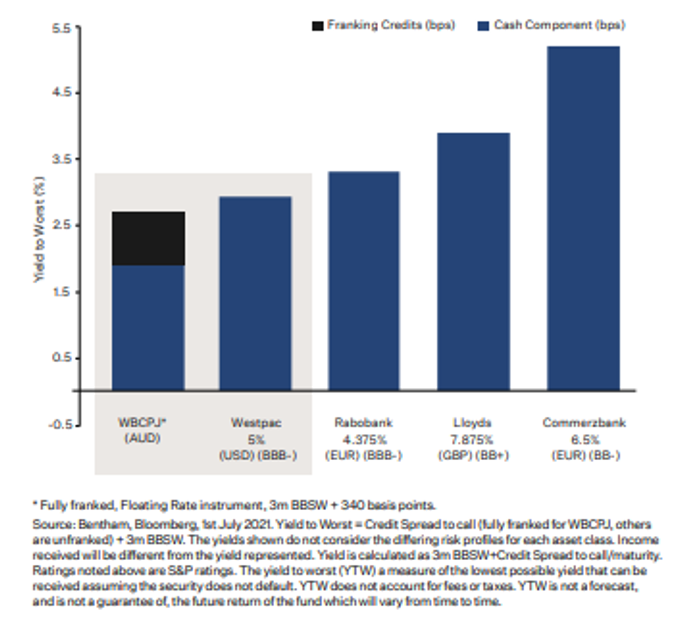 The current portfolio holds 15 securities, see the country/ sector weightings below. The greatest currency exposure is to the Euro at circa 55%, the GBP 28% and USD 10%. The fund is not hedged.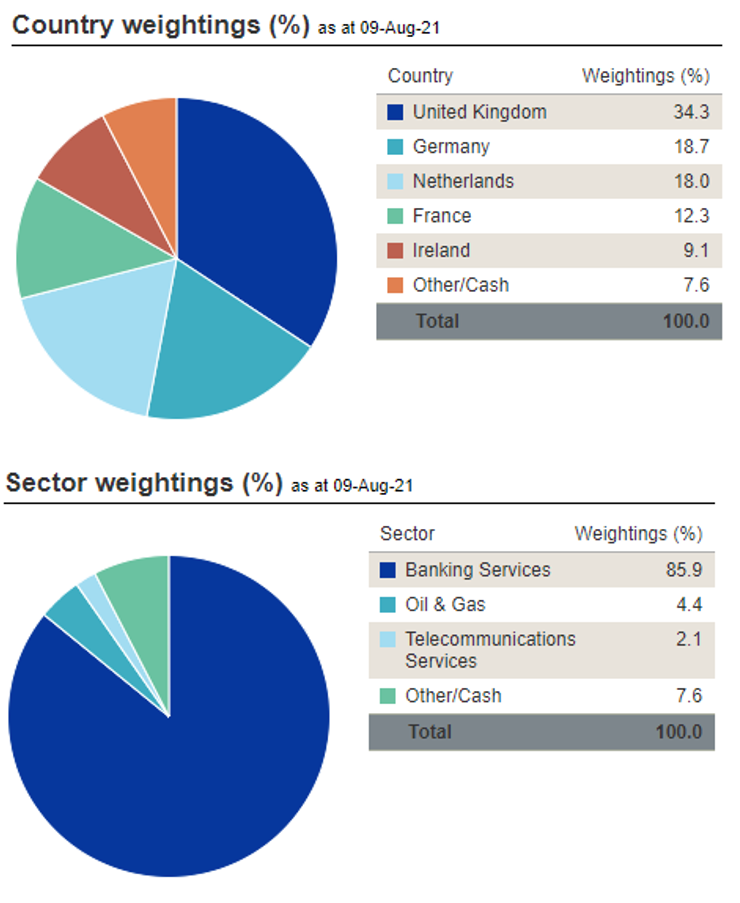 GCAP's factsheet lists some of the risks as:
subordination in the capital structure
derivatives, bond markets generally
interest rate movements
issuer default
currency hedging
below Investment Grade securities
country and issuer concentration
liquidity
For more information see the VanEck website.