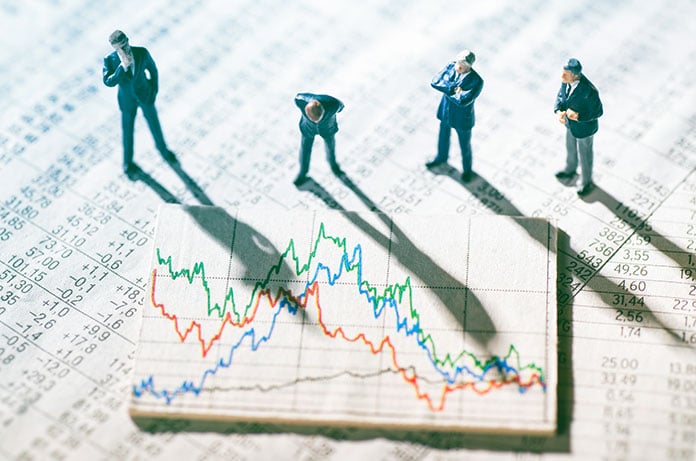 The U.S.-based Natixis Strategist Outlook survey conducted by CoreData Research in July 2020, identified some of the key market risks for investors for the rest of the year. The survey included 36 market strategists, economist and portfolio managers from across Natixis Investment Managers, its affiliated investment managers and Natixis Corporate & Investment Banking. Here is a summary of their report:
In the wake of the quickest and sharpest selloff and the quickest rebound in history, investment experts across the Natixis organization share a relatively optimistic economic outlook, but consensus says a full recovery will take time, according to the Natixis Strategist Outlook survey published this week by the Natixis Investment Institute.
The report shows broad agreement on the risks ahead and some likely long-term consequences from the COVID crisis, but the respondents are split in their views on what this means for risk assets over the coming months.
Esty Dwek, Head of Global Macro Strategy, Solutions, Natixis Investment Managers said; 'While there is consensus across the group that the road to recovery will be bumpy, it's certainly not clear which way the markets will go into the end of the year. What we do anticipate as we move towards the US elections is increased political volatility and, not uncharacteristically, election drama."
The road to recovery
Despite the rebound so far and the unprecedented fiscal and monetary support provided to date, one-third of strategists anticipate a W-shaped recovery, in effect projecting another economic decline. This sentiment is shared by respondents who anticipate a rally (47%) and those who see a selloff (53%), making the second dip a question of when, not if, for them.
As a result, nearly half (44%) believe that while the recovery is underway, the initial impetus is likely to stall. And despite the stock market's swift recovery, few experts (2.8%) anticipate the economy will follow suit.
COVID dominates market risks
With public health experts reporting that risks could increase as a potential second wave ripples across the globe in the fall and early winter with flu season, 86% of those surveyed give COVID the leading high risk rating "above 5" for an average risk rank of 7.5.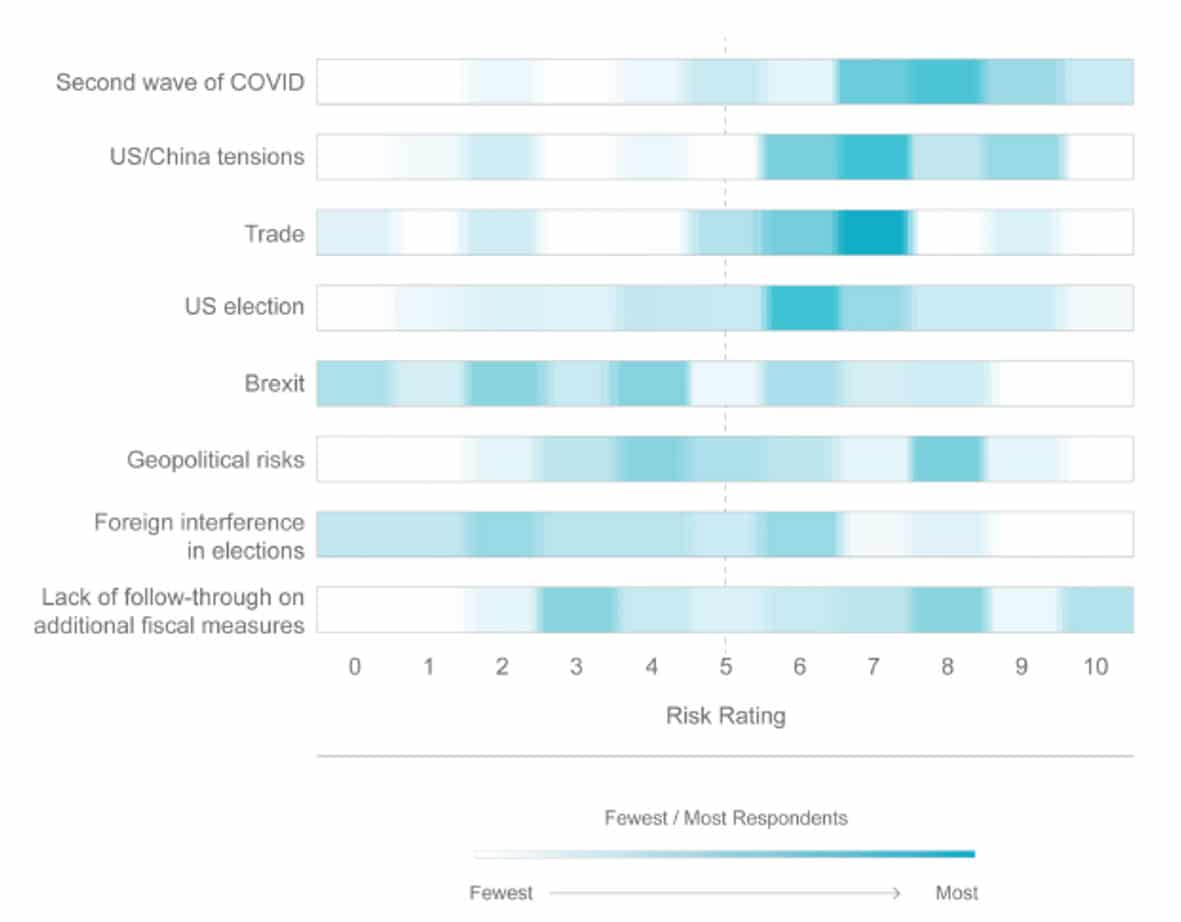 Although the survey respondents are generally unconcerned about the market risks posed by foreign interference in the upcoming US presidential election (average score 3.5), Natixis strategists are anticipating political volatility and election drama.
All eyes on U.S. election
Although respondents are optimistic nominee Joe Biden will win the U.S. presidential election (78%), there is concern over how any result will be received by the American public. Half of respondents (50%) expect the results will be contested regardless, and half predict the election will result in social unrest (50%).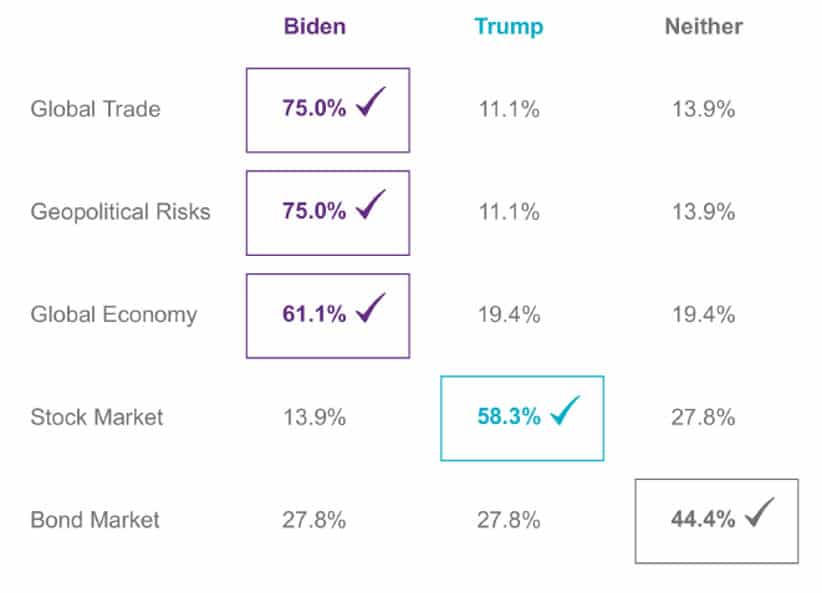 The majority of participants believe that a Biden election will be better for global trade (75% respondents) and geopolitical risk (75%), while 61% of those surveyed give the advantage to the Democratic party on the global economy. Despite showing confidence in a Biden win, more than half (58%) believe that Donald Trump's reelection would be better for equities, given prospects for lower corporate taxes and a pro-business perception correlated with Trump. When it comes to bonds, strategists offer little opinion, which likely reflects the might of the Fed and a view that rates will be even lower for longer, regardless of who sits in the Oval Office.
Winners and losers; positive ESG forecast
Strategists are unanimous in declaring technology a clear market winner. Similarly, 94% expect healthcare to become an even stronger sector for policymakers going forward, and stay-at-home businesses are a close third (91%). Most surprising, though, is what the pandemic reveals about the resiliency of environmental, social, governance (ESG) investing.
With ESG investment strategies proving mostly defensive in the first six months of the year, interest in ESG investing has grown substantially, giving this investment approach a strong proof point that makes it a winner for 91% of strategists, with 75% of this group indicating they believe that ESG investing will become more prominent/mainstream as a result of this crisis.

With millions staying home and projections for a slow path to economic recovery, traditional entertainment (85%) and travel (83%) rank among the top losers. Energy, which has experienced its own unique challenges since Q1 2020, is also a likely loser for 77% of respondents.
For a copy of the report please click here.