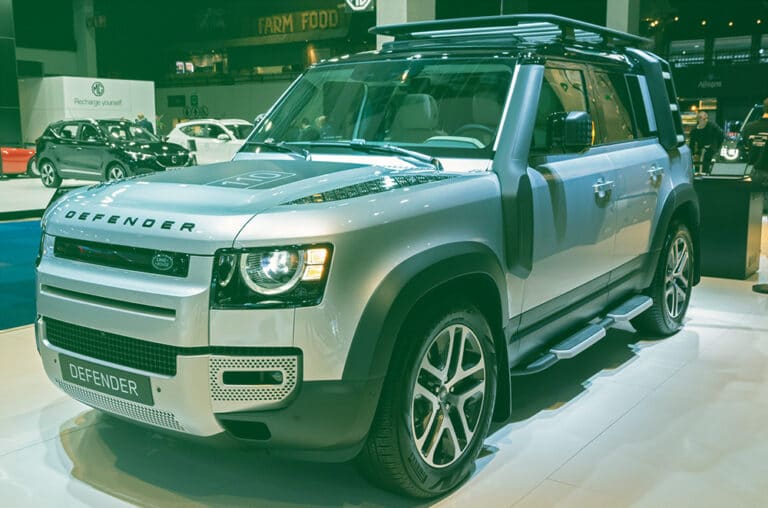 In a first for Australian investors Australian Bond Exchange, in conjunction with C2 Specialist Investments Pty Ltd, recently admitted to quotation status on Australian Bond Exchange a new 4.5% p.a. AUD fixed rate security over international car manufacturer Jaguar Land Rover to Australian investors.
The product is referred to as a Bond Linked Security whereby an existing security, in this case the EUR denominated Jaguar Land Rover Automotive PLC Senior Unsecured Bond maturing in November 2026, is converted to AUD, so that coupons and the principal are paid in local currency. This innovative solution opens up the international bond market to all Australian investors while reducing investors' currency risk by incorporating a built in foreign currency (FX) hedging solution.
Australian Bond Exchange Senior Business Development Executive, Michael Cori, said: "In addition to the elimination of FX risk, what makes this security particularly attractive to investors is the secondary market quotation available on IRESS (ABE IRESS Code: C2JF045026) ensuring live market data on the security is distributed to over 500,000 IRESS users in real time. This is an Australian first and will serve as a springboard to produce and offer investors other opportunities."
"We have been studying market-linked products such as this for some time via our extensive overseas network of counterparties," Australian Bond Exchange co-founder Markus Mueller said.  "I expect domestic investors will become increasingly attracted to the benefits and economic viability of market-linked products over time, similar to we have observed with offshore investors markets over the past few years."
Also read: Apple's 6.5 Billion Dollar Bite Into Bond Market
Details of the Jaguar Land Rover Bond:
Bond Issuer – Jaguar Land Rover Automotive PLC
Security Issuer – C2 Specialist Investments Pty Ltd.
Distributed by – Australian Bond Exchange
Issue Size – AUD$12,000,000 AUD
Income – 4.50% p.a fixed rate paid semi-annually
Maturity – November 2026 (approx. 5.3 years term)
Security Denomination – AUD
Minimum parcel – $10,000
Jaguar Land Rover credit rating – S&P – 'B', Fitch –'B', Moody's 'B1'
The Australian Bond Exchange is an Australian marketplace for investing in fixed income securities. Founded in 2015, it enables private investors, brokers, financial advisers, and other market participants to benefit from investment in debt issued by leading financial, industrial, resources, and technology companies.
C2 Specialist Investments is a leading issuer of structured investments in Australia who partners with leading market participants such as Australian Bond Exchange to provide investors access to a greater range of local and international investment opportunities, such as the Jaguar Land Rover Bond Link Securities, which are not readily available to investors in Australia.
For more information, please visit: www.bondexchange.com.au