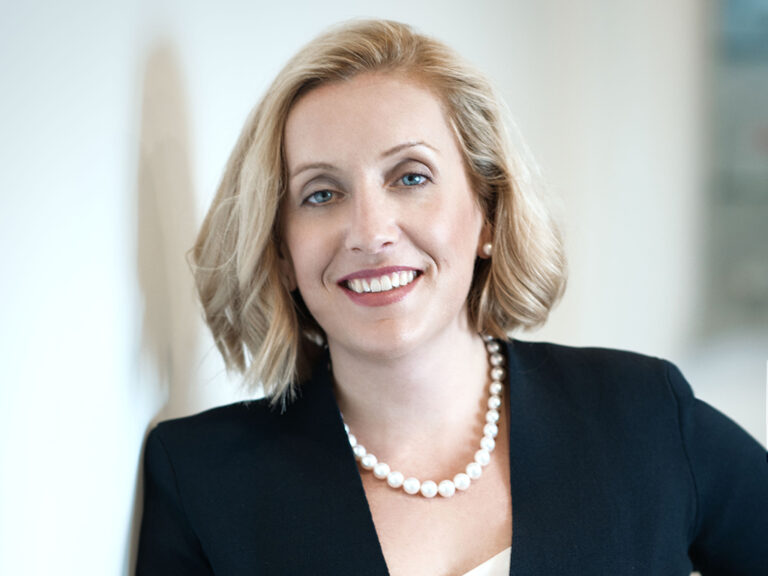 Fixed Income News editorial director Elizabeth Moran talks to eInvest managing director Camilla Love about her career journey working in financial services, her passion projects including Future Women in Finance and eInvest's investment philosophy and funds.
Elizabeth Moran:
Camilla, Can you tell us a little bit about yourself and how you came to be Managing Director at eInvest?
Camilla Love
Sure. I've been in the industry for nearly 20 years, and I have worked at Perennial for the whole time. Prior to eInvest, I was Head of Institutional Business, so looking after all the big super funds and wealth managers and representing Perennial to them and our investment capabilities. Then prior to that, I did the same role offshore, really focusing on global real estate, and international and Asian equity capabilities. Before that I headed the marketing and client service team at Perennial for a number of years. So, that's how I came into the industry.
I always knew I wanted to work in financial services. I really wanted to be in funds management. And that was because my godfather worked at Citigroup during the '80s and '90s, and he worked in Tokyo and in New York, which I could only imagine would be fabulous. When he came home to Sydney, he'd talk about what he'd done, the places he'd seen and the people he'd met. No one knew what he did, but I said, "Whatever he's doing, I'm going to do that." And so, I always sort of knew.
Elizabeth Moran:
So exciting. I mean, Tokyo and New York. I love Tokyo. I don't love New York as much, but I love Tokyo.
Camilla Love
I mean, it would have been so fascinating, during the '87 crash and being in Tokyo in the early '90s I think that would have been so very fabulous.
Elizabeth Moran:
So, tell me, where did you live overseas?
Camilla Love
No, I didn't ever get there. Just as the GFC hit, I had got my visa to work in New York, living and working in Connecticut. But my boss said, "You could go, but you might not ever come home." So you know…
Elizabeth Moran:
That puts things into perspective.
Camilla Love
So, I didn't ever do a gap year, I didn't do anything like that, which I now look back on and regret. But I did a double degree at Sydney Uni for my undergrad. I studied for five years when everybody else was doing their degree in three. Everybody was in London at the time that I was still at uni. So, they were all coming back as I was getting out into the workforce. So, I missed the boat.
Elizabeth Moran:
Now you are MD at eInvest, which is great. But I see from your LinkedIn page that you are also a founder of Future Females in Finance (F3). Can you tell us a little bit about what the organisation does, how it supports women? Because I'm really fascinated by that.
Camilla Love
Future Females in Finance aims to educate young women about careers in finance, and we start with Year 10 school students, and we go through to the end of university. We run panel sessions and other educational bits and pieces, showcasing great role models and providing practical work experience. The backbone of it is an online six-week work experience placement for university students, where five girls work together to research, analyse, and solve a business problem alongside a corporate mentor, and they present their solution back to the business. So, if you think about it as an extended case study or an experiential learning, it reduces the friction that businesses have on taking work experience, because it's mainly online.
The whole purpose of it is entirely grassroots, it's entirely practical, and it's entirely scalable. And that's essentially what I aim to do with the business because I don't want to have someone in Broken Hill who wants to come into finance not have the same opportunities as someone in Sydney, right?
And I've had situations where girls in Year 10 who are coming from reasonably strict ethnic backgrounds have parents who don't want them to travel in for an hour on the train. So, the online work experience placement is targeted for university students. With school-aged students, I go out to my network and placing approx. 50 girls a year amongst businesses to do their traditional Year 10 work experience, or work experience in the school holidays for Years 11 and 12.
I started the organisation because the industry needs to change what it is doing to attract the next generation of female talent. If it continued to do what it was doing, it would get the same results. Something needed to change.
PODCAST listen: Blossom: The Millennial Savings App with Gaby Rosenberg – Co-Founder of Blossom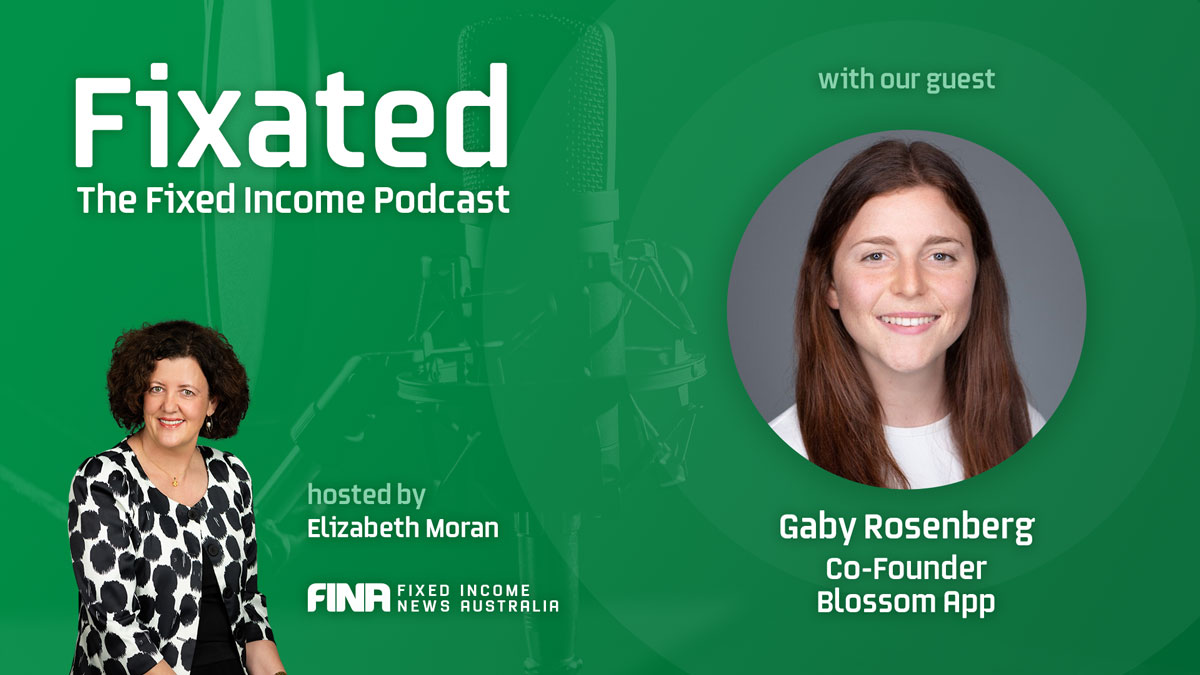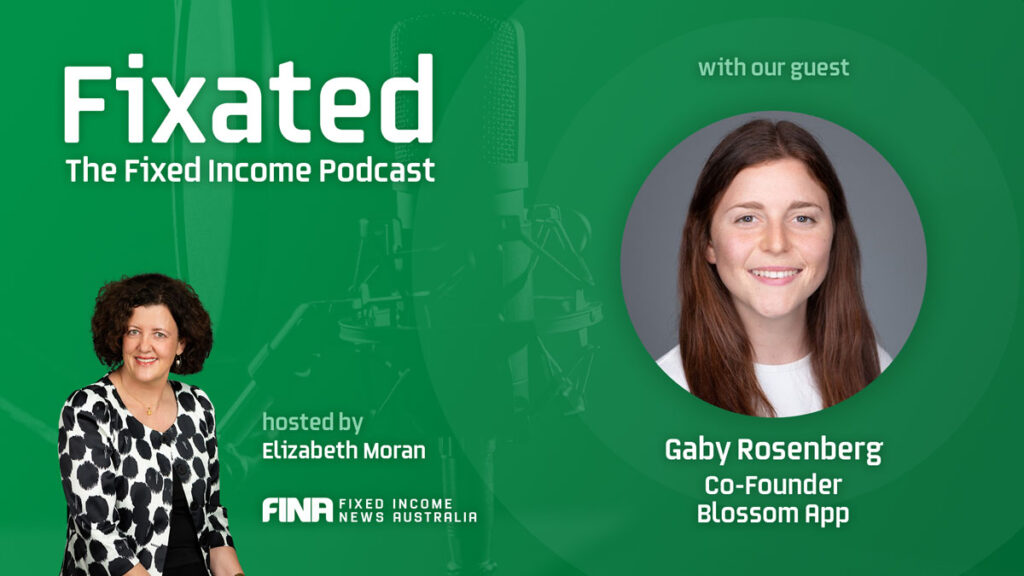 Elizabeth Moran:
So, you really think it's getting women when they're younger? You don't think it's anything to do with the environment or the industry, you think it's predominantly that they're not encouraged to enter this space?
Camilla Love
Yeah. Well, there's no one right answer, because if there was a silver bullet, we would have solved it, right? So there's no one right formula here. The Wolf of Wall Street didn't help with the perception of culture either!
I remember one of the first panel sessions at a school here in Sydney, and it was a joint session between, students, teachers and parents. And it was a parent who put their hand up and said, "So, how do you deal with cultural issues? As a working mother, how do you deal with juggling children? And these kids are in Year 10 and Year 11 and Year 12, and I'm like, "They're not even contemplating those things yet. They haven't even formed an opinion, why prejudice them before they have even tried for themselves."
Elizabeth Moran:
Yeah, wow.
Camilla Love
So, there's a whole bunch of reasons why, but my view is if we can flood the pipeline into the finance industry full of talented young women, someone's going to stick.
Elizabeth Moran:
It should.
So, one of the things, and this is for me in finance, I was always told we needed to be better than the guys to get the job and to succeed. Do you think that's true?
Camilla Love
Probably. But that could be just a me thing, I think. I put a lot of pressure on myself to succeed, rise up and leave the place in a better way than how I found it – to make an impact.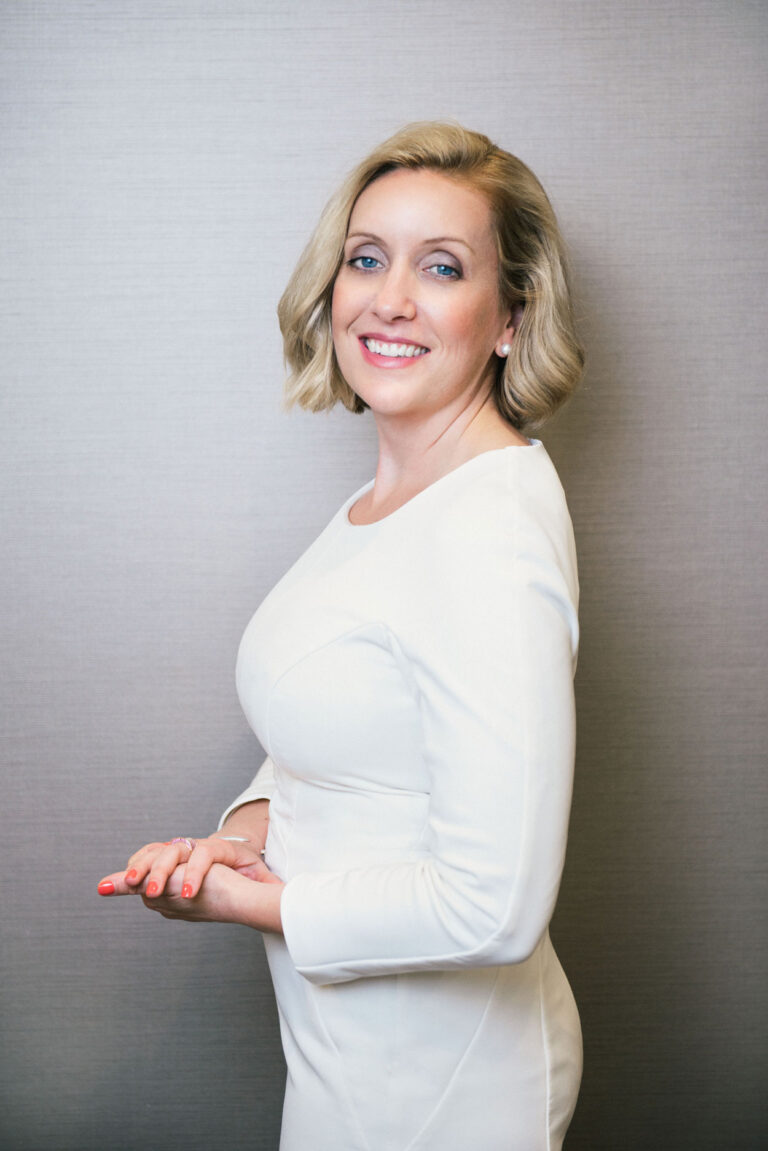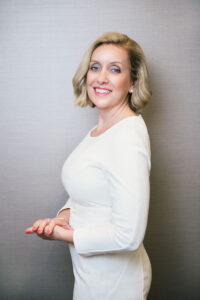 Elizabeth Moran:
So, if you were talking to a young woman about to start as a graduate somewhere, what advice would you give her?
Camilla Love
Probably to take a little bit more risk, a little bit more risk in your career, but also risk in other areas such as your own finances. I always recommend to "Ask the next question". So, whether that is: can I have a pay rise? can I have a coffee with you? can you tell me what you do? Actually, be really forthright in that sort of stuff. And then my one other piece of advice that I always give, which is really personal advice, is pick your partner wisely.
Elizabeth Moran:
That's a nice one.
Camilla Love
Because the function of you and your success in your career is a function of the partner that you choose.
Thankfully, I have one of those. And I was very clear early on, that this is what I'm going to do, and you're either on my ride or you're not, right? The deal was I take maternity leave and you take paternity leave. This actually made him, one, a better parent, and two, a better partner in the household. It's really, really critical.
Elizabeth Moran:
Okay. Let's move on. I see that you've done some study in artificial intelligence.
How is that changing finance? And have you brought that to the table at eInvest?
Camilla Love
Yes, I did a course at MIT because I invested in this space in a company called Tiliter. It's an organisation that uses AI for non-barcodable goods. So, it can tell a Braeburn apple from a Fuji apple from a mandarin from a potato, which reduces packaging, theft etc. So, I invested and went, "Oh, my gosh, I need to know a little bit more about this because I think this could change finance." On the course, I did a project on robotics 'bots', on how they can effectively better manage data in our operations and compliance teams.
Strategically, my view was to stop the intelligent people doing the mundane stuff. So they will actually sit down and manage, monitor and make that bot better.  For example, by making better investment decisions and pre-empting compliance breaches. That was what I was looking for, greater scalability, an ability to pre-empt, particularly in operations and compliance, where I think AI could have a really big impact.
Elizabeth Moran:
So, from your study, do you imagine there's going to be huge transformations in banking and finance?
Camilla Love
Yeah, absolutely. You can definitely see AI's impact already in the insurance space. I know a lot of the custodians are starting to put robotics and AI inside their operations. And then on the flip side of that, you've got all the quant managers who are doing a lot in AI and machine learning in their quant investment processes.
I expect there will be much more AI embedded in the fundamental investment processes going forward.
There's so much technological change that'll happen. And we're not even scratching the surface yet.
Elizabeth Moran:
Fantastic. So, millennial investors are going to be quite different, aren't they? They're going to expect a certain amount of tech and they're going to force change.
Camilla Love
Absolutely. And you're already seeing that. They want reporting and the ability, as I do as a consumer, to buy something at THE ICONIC or Woolworths, and check out, and have it delivered tomorrow or this afternoon. This will be the expectation of the investor.
It needs to be entirely seamless. So, we had a really interesting conversation today and on Friday on anti-money laundering and identifying our clients. Is there a way that we can make that better, easy, and more seamless? Possibly where there's one spot where you identify yourself once, and every time you make an investment, you don't have to do it again, it should be easy!
Also read: 
More Fixed Income Funds Join The 10%+ Return Party
A Closer Look At Subordinated Debt
Elizabeth Moran:
Well, so time consuming, all of that.
Camilla Love
It ruins the customer experience. If Google or Apple, can keep your credit card details, why isn't there something like that for AML or other aspects of investing?
Elizabeth Moran:
So, I want to talk now a little bit about eInvest. So, how are you doing things differently? How do you differentiate yourself from your competitors?
Camilla Love
Our major differentiation is that we're an active only brand. That means we provide actively managed ETFs only. We're bringing our capabilities where we believe active management makes sense, and where we believe we can add value. So, for example, small caps and fixed income, active management really makes sense in those two markets. Being active – that is our main competitive advantage.
Elizabeth Moran:
Okay, so I know that you do at least three fixed income funds, ECAS, ECOR and EMAX. Do you want to just talk a little bit about those three? Just briefly about their aims and their performance and perhaps any other development plans you might have in the works?
Camilla Love
Going up the risk spectrum, the lowest risk ETF is ECAS, the eInvest Cash Booster Fund, which aims to achieve a return of the RBA cash rate plus 50 basis points, which is not much, but it is more than what a lot of people are getting on their cash at the moment. It invests in really highly liquid names, it's easy to trade, somewhere you park your cash. The time frame you'd hold it for is less than a year.
Then we've got the eInvest Core Income Fund, ECOR, which is probably our flagship fund in the suite of fixed income products. And that fund aims to return the RBA cash rate plus 2-3% after fees. That fund has done superbly well. It has low duration. It is a credit based fund. It's not cash and it's not term deposits, but it could be an option if you're looking to diversify away from term deposits.
Elizabeth Moran:
It's all investment grade, isn't it?
Camilla Love
Absolutely. So, its average credit rating is in the single A range. Well diversified, with over 100 issuers, which is great.
And then you've got EMAX, Income Maximiser Fund. That's the higher risk end of the spectrum. It aims for the RBA cash rate plus 3-4% after fees, and again, a reasonably good sharpe ratio in there, so low volatility given its returns. The way that the Daintree team manage the money is: "how do I get that return with the lowest amount of risk?"
ECOR might get a negative month once a year, but EMAX might get one once a quarter because it has a little bit more volatility and takes a little bit more risk. But again, still with an average 'BBB' credit rating.
Elizabeth Moran:
So, obviously, with eInvest, you're all about active management. Is there a case for being passively invested at certain times in the cycle, or do you think you should look for active fund managers the whole time as an investor?
Camilla Love
Well, it would depend on how price sensitive you were, I guess. But in our funds, they're absolute return funds. So, you aim to achieve better than the RBA cash rate plus whatever the target is. So, it just depends on how price sensitive we are. There is definitely an argument for an absolute return style fund, in all parts of a market cycle.
We've possibly got a new fixed income fund coming out in August, which we are very excited about. Stay tuned.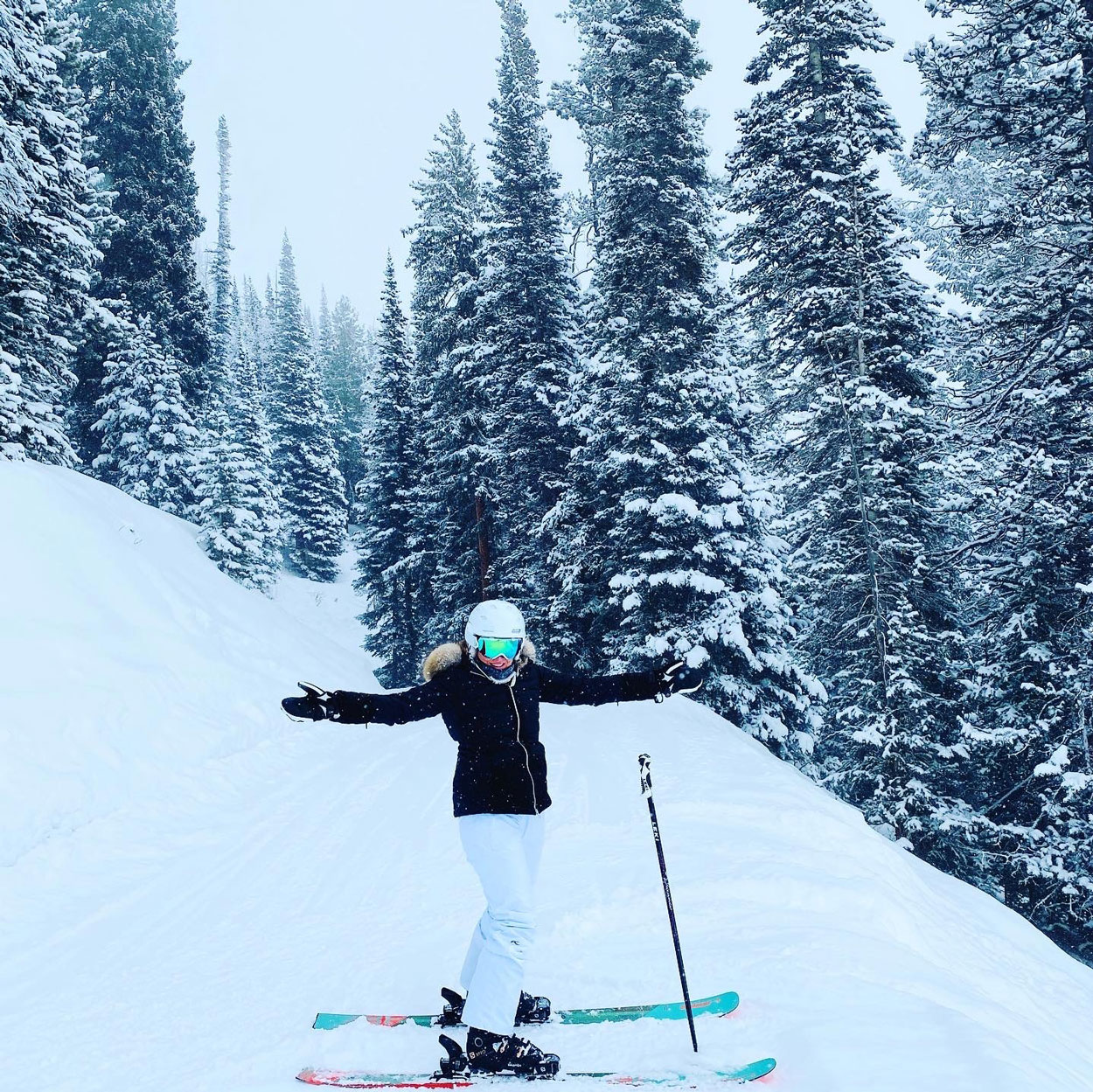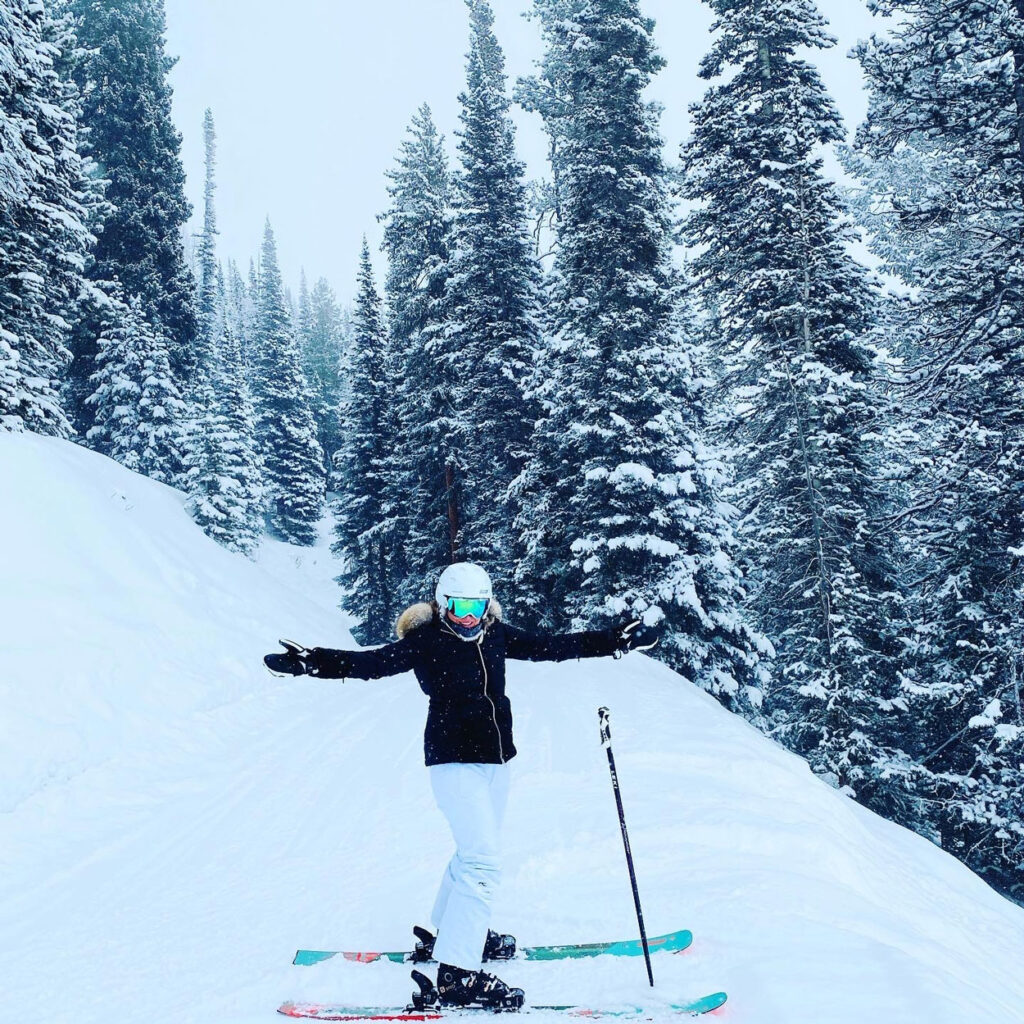 Elizabeth Moran:
Can you tell me about what you do to relax and your hobbies? And obviously, you have a family.
Camilla Love
Yes, I have a family, two kids, two dogs and a husband. So, that keeps me pretty busy. An eight-year-old and a three-year-old. I do a lot of other stuff, I have F3. I sit on a few boards in the disability and charity sector. I sit on my old school foundation, raising money for indigenous scholarships and the like, which I really enjoy.
I'm quite interested in new businesses in the startup sector, and I invest in the seed space a bit as an angel, which is fun, keeping me on my toes and opening my eyes to new technology and new business models that are out there, that's fabulous. I do a lot of exercise. I exercise every day.
Elizabeth Moran:
When do you sleep, Camilla? Do you get much sleep?
Camilla Love
Yeah, I do prioritise my sleep. So, I can get a bit selfish. I love to ski, so I'm really excited to get into winter. It's my birthday next week, so that's quite exciting.
Elizabeth Moran:
Happy birthday.
Elizabeth Moran:
Does that mean you're going skiing soon?
Camilla Love
Yes, I'll ski a lot of this season. We were big skiers offshore as well. So, we didn't get there this year, we won't get there in January of next year, so yeah, I'm missing that a bit.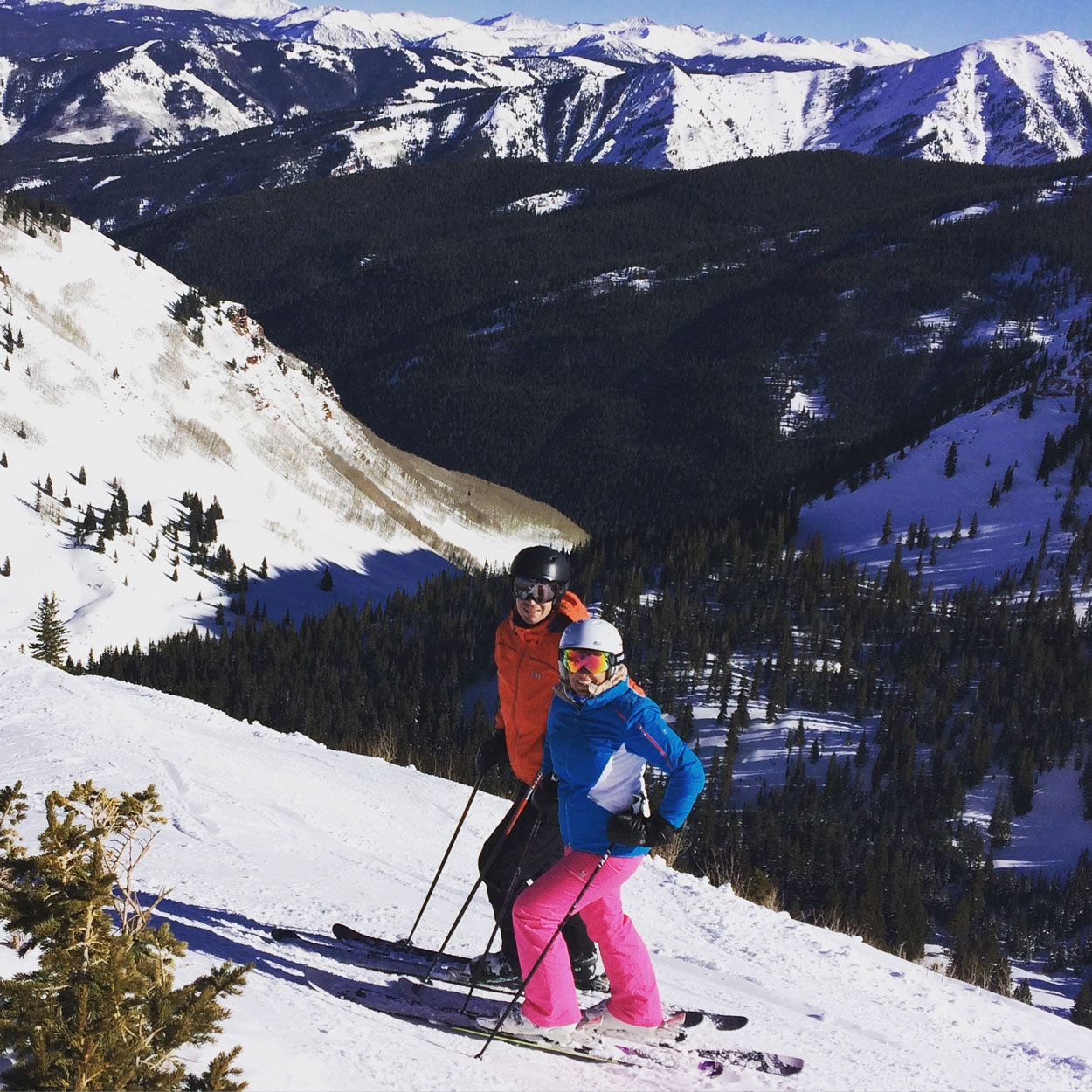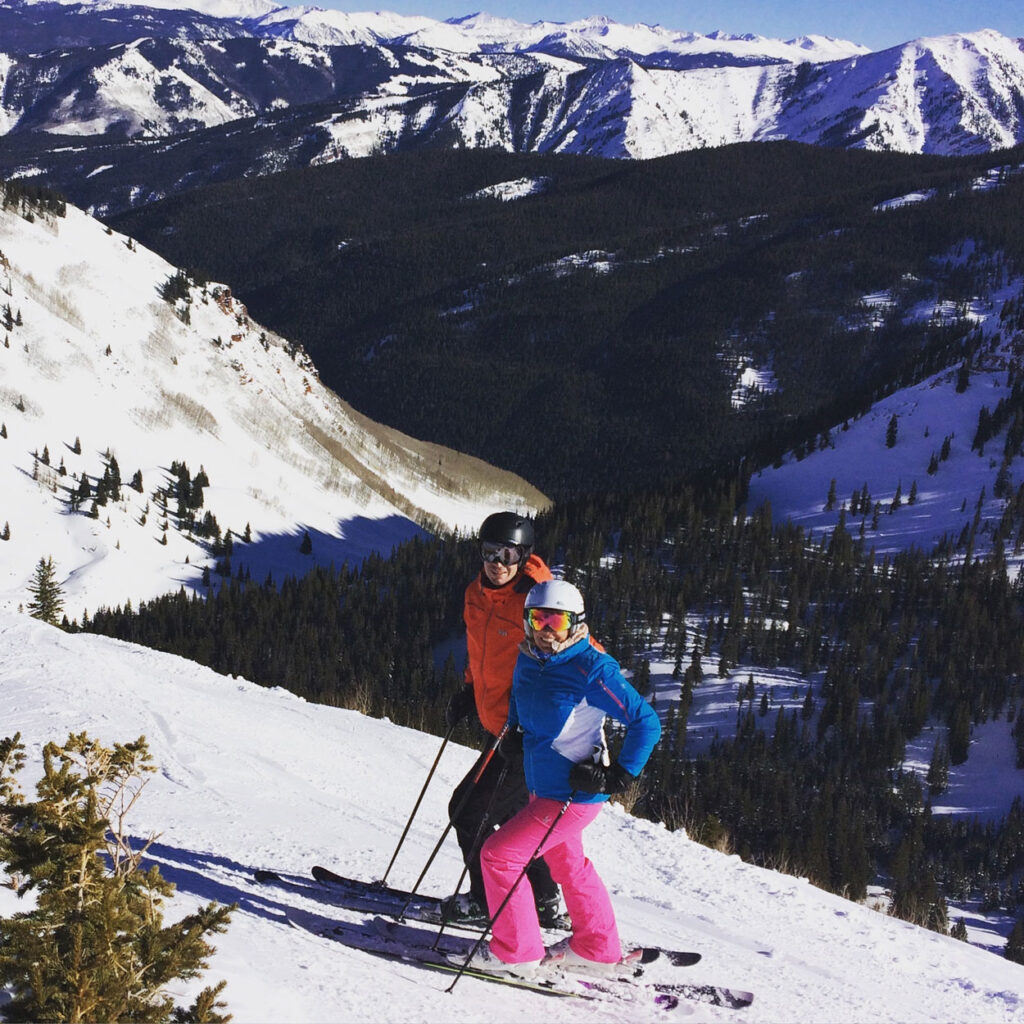 Elizabeth Moran:
What do you do to relax? If you want to unwind and shut yourself off?
Camilla Love
So, I go to the gym to manage my stress and I get into a much better mood if I've done it. That's essentially what I do. I also listen to a lot of podcasts. I love them. My current favourite one at the moment is SmartLess.
It includes Jason Bateman, Will Arnett, and Sean Hayes, who's the guy on Will and Grace. And they're all best mates. It's just three mates having a chat with a person that sometimes I know, sometimes I don't know. It's so funny.
Actually, F3 is starting a podcast too.
I play Words with Friends. That's my thing.  I want to beat my mum, and my mum's amazing. I'm like, "How do you even know that word? What does that word even mean?"
Elizabeth Moran:
I've got one last question for you, Camilla. What do you think is important to succeed in finance?
Camilla Love
That's quite a deep question to end on. I think to succeed in finance, you need to have a really good combination of book smarts and street smarts. And you need to have a bit of grit. You don't have to be Einstein, but you need to know what you want, and how to get it, and be able to talk to people because essentially finance is a people business. It's all about relationships.