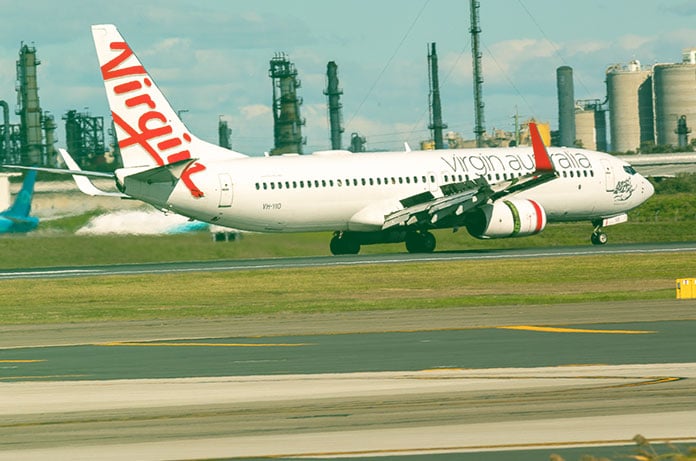 Virgin Australia bond holders have learned their fate with the release of the Deloitte report to creditors which will see U.S. private equity firm Bain Capital buy the airline for $3.5bn.
The deal, which is subject to approval at a creditors meeting on September 4, will see unsecured bond holders net a return of between 9 to 13 cents in the dollar. If creditors reject the proposal then they could receive far less as the airline would likely be placed into liquidation.
"We have set out our opinion to creditors that it is in their interest to approve the deed of company arrangement proposed by Bain Capital as it provides for the best return to creditors in what are extraordinary circumstances, and that were impossible to foresee," joint voluntary administrator Vaughan Strawbridge said.

More than 5000 local bond holders had unsecured investments worth $2.1bn at the time Virgin Australia was placed into voluntary administration by its board in April, owing almost $7bn to creditors.
[Related reading: Virgin's Sale Drama Puts Retail Bonds in the Spotlight]
Virgin most recently raised $325 million through an ASX-listed bond issue and US$425m through the U.S. high yield market in November when chief executive Paul Scurrah outlined his vision for Virgin 2.0 as it began restructuring. 
The bond holders had put a plan to the administrators to try and save the airline and protect their investments, which involved converting much of their debt to equity – a proposal which was rejected in favour of that offered by Bain. 
Deloitte's report said that ultimately, it was "the inability of the airline's balance sheet to withstand the immense financial impact caused by COVID-19" that led to its demise. 
It also pointed to a failed strategy to change the airline's business model from a low-cost airline to more of a full service carrier competing head-on with Qantas. Operational inefficiencies and continued loss-making routes and services ultimately caused losses to pile up.