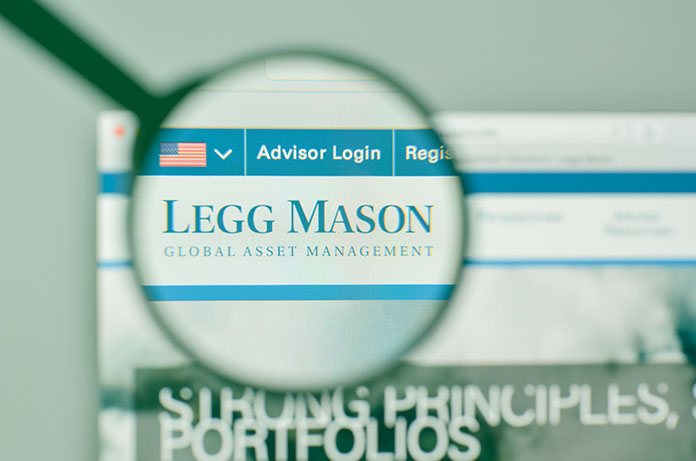 The Legg Mason Brandywine Global Income Optimiser Fund has been added to investment platform Macquarie Wrap.
Managed by specialist investment manager Brandywine Global, part of Franklin Templeton, the Legg Mason Brandywine fund aims to provide an attractive and stable income by investing across diverse sources of income in global fixed income markets.
The fund, which launched in Australia in 2017, includes a broad mix of global fixed income securities including sovereign, investment grade, high yield, structured credit and emerging market debt.
A wrap is an investment platform designed to administer a range of different investment types, including shares, managed funds, cash and term deposits.
Brandywine Global portfolio manager Brian Kloss said in today's challenging, low interest rate environment, searching for regular income sources required flexibility.
"And this Fund has been providing Australian investors with a flexible approach to finding global income while managing risk," Mr Kloss said.
"Income Optimiser sources income from areas where it is attractive and available while avoiding where it is not."
The firm said the Legg Mason Brandywine Global Income Optimiser fund had delivered a one-year return of 15% (net of fees, as of 31 December 2020).
The fund manager said the Income Optimiser generated income from the market sub-sectors with the most favourable income and risk/return profiles as different asset classes, sectors, industries, and parts of the capital structure came in and out of favour.
Looking ahead, Mr Kloss said while valuations were not as compelling as they were during most of 2020, the top-down support by governments and central banks provided the framework where asset prices continue to be supported until the underlying economy recovers.
"The double-edge sword that corporations will have to navigate in 2021 is simple: inflation. While the Federal Reserve Board has failed to meet its 2% inflation target for over a decade, arguments can be made that the fiscal decision to deposit money directly into individual bank accounts rather than using quantitative easing to bolster bank reserves or corporate balance sheets will finally unleash the inflation potential of a reopening economy.
"The recent yield curve steepness in both the U.S. and Europe suggests that the market is already pricing in this potential threat.
"While inflation may be viewed as a way out of massive global debt increases, it will ultimately, if persistent enough, raise the cost of capital for everybody—a burden some entities may not be able to shoulder."
Legg Mason Brandywine Fund Highlights
Aims to provide an attractive and stable income by investing across diverse sources of income in global fixed income markets
Seeks the best global income opportunities, with a strong focus on protecting capital
Seeks to limit downside risk by rotating risk across different sectors of the fixed income market and through tactical hedging of credit and interest rate risk