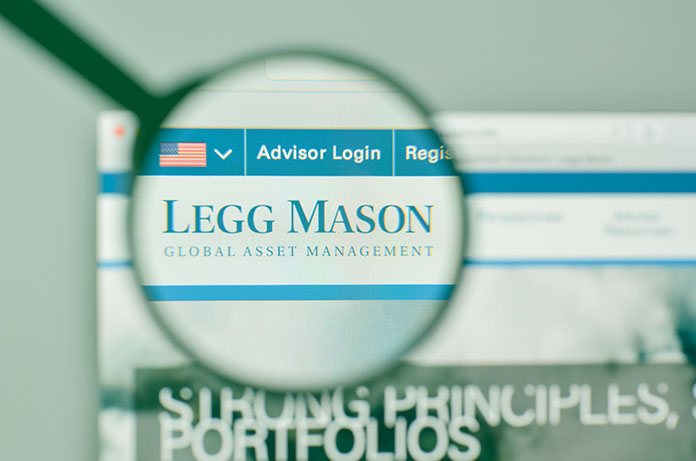 Global investment manager Franklin Templeton has completed its acquisition of Legg Mason which was announced to the market in February.
The combined organisation brings together over 1,300 investment professionals, covering multiple asset classes and managing US$1.4 trillion in client assets. 
The California-based company said the combined footprint significantly deepens Franklin Templeton's presence in key geographies and creates an expansive investment platform that is well balanced between institutional and retail client AUM.
"We're extremely excited to announce the close of our Legg Mason acquisition, representing the largest and most significant transaction in Franklin Templeton's history," said Jenny Johnson, President and CEO of Franklin Templeton.

"This acquisition unlocks substantial value and growth opportunities driven by greater scale, diversity and balance across investment strategies, distribution channels and geographies. 
"Our combined firm is aligned in terms of culture and our shared focus on delivering strong investment results for our valued clients."
Both Franklin Templeton and Legg Mason have a range of fixed-income managed funds and ETFs in Australia including the Betashares Legg Mason Australian Bond Fund. 
Fee Reductions
Franklin Templeton Australia recently announced a reduction in fees across a range of funds effective July 1, 2020. 
Matthew Harrison, Managing Director, Franklin Templeton Australia and New Zealand, said the reductions in management fees unlocked additional value for its clients, at an already challenging time. 
"Now more than ever we are focused on the value of the strong partnerships we have with our clients and these fee reductions reflect our continual goal and commitment to deliver on these relationships," he said. 
The reductions across Franklin Templeton's retail funds (W Class) include:
| | | |
| --- | --- | --- |
| Fund | Old Management Fee | New Management Fee |
| Franklin Global Growth Fund (W Class) | 1.13% | 0.90% |
| Franklin Australian Absolute Return Bond Fund (W Class) | 0.65% | 0.50% |
| Franklin Templeton Global Aggregate Bond Fund (W Class) | 0.59% | 0.54% |
| Franklin Templeton Multisector Bond Fund (W Class) | 0.93% | 0.85% |
| Templeton Global Equity Fund (W Class) | 1.13% | 0.95% |
| Franklin Australian Core Plus Bond Fund (W Class) | 0.43% | 0.35% |
*Management Costs remain unchanged on the Franklin Templeton Australian Equity Fund (W Class) 0.39% and Templeton Global Bond Plus Fund (W Class) 0.83%.