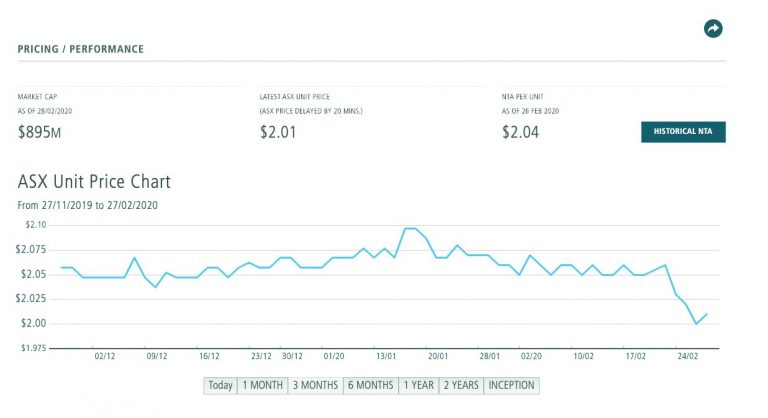 ASX-listed investment manager Neuberger Berman has secured more than $340 million of new investments as part of a capital raising for its NB Global Corporate Income Trust (NBI).
Following settlement, Neuberger Berman will be the largest global fixed income listed investment trust (LIT) on the Australian Securities Exchange (ASX) with a market capitalisation of approximately $1.25 billion.
The Trust, which was first listed in 2018, invests in the corporate bonds of large and liquid companies around the world and currently targets a distribution of 5.25% per annum (net of fees and expenses) delivered as monthly income.
Neuberger Berman Head of Intermediary Distribution Matt Thompson said support for the Offer – NBI's second capital raise since its IPO in 2018 – underscores Australian investors' desire to access the global corporate bond market.
"In the current low interest rate environment, investors are looking for higher yields and alternative sources of income and they clearly value NBI's mandate of delivering stable income and diversification across geographies and sectors," said Mr Thompson.
"We are pleased to witness the strong support from both existing and new investors. The significant growth in the number of new investors shows that Neuberger Berman's fixed income capability has struck a strong chord with Australian investors since NBI's listing in September 2018.
"We would like to express our gratitude to investors who participated in the Offer and for the support of our Joint Lead Managers and Co-Managers for the Offer."
The allotment and issue of New Units under the Entitlement Offer will occur on 2 March 2020, with normal trading expected to commence on 3 March 2020.
It is anticipated that normal trading of New Units issued under the Shortfall Offer is expected to commence on 10 March 2020. The first distribution on New Units issued under the Offer is expected to be paid in mid-April 2020.